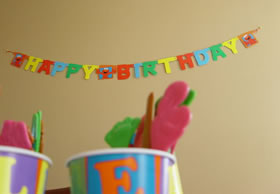 At All Mine Frozen Yogurt, we love to host parties! Need a place for your sports team to meet after the big game? Maybe your church group needs a spot to gather after an event? Well we have the perfect environment for you.
I scream, you scream, we all scream for . . . All Mine Frozen Yogurt!
Your Party, Custom Designed by Every Guest
It's true, today's sweet treat experts love frozen yogurt. Why not invite all your friends to a party so they can celebrate with you and enjoy their own delicious, sweet creation?
Plan your birthday party, anniversary, sports team celebration, youth group activity or just about anything, but remember to include frozen yogurt. Getting married but don't know where to tie the knot? Hmmm.
Fill It, Top It, Weigh and Pay – It's Fun!
At All Mine Frozen Yogurt we always have 10 frozen yogurt flavors and gobs of yummy toppings. Bring your group of friends for a fun, fresh, frozen treat. You might be surprised at your creativity!
Looking for a great fundraising activity? We can help with that, too!